One of the finest methods to boost your home's curb appeal and give it a new look that everyone will appreciate is to pressure wash it. When selecting the best investment for your money with an exterior home cleaning, there are a few critical elements to consider.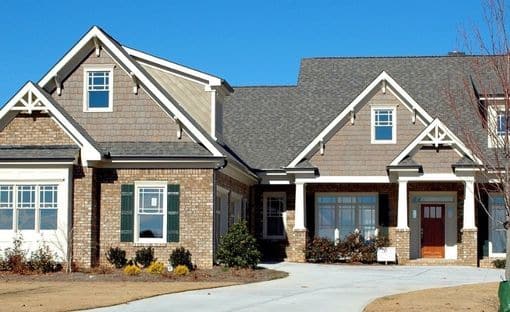 Power Washing vs. Pressure Washing: Which Is Better?
Many confuse the terms "pressure washing" and "power washing" for the same thing. While both terms are frequently used interchangeably, there is a small but substantial difference: power washing uses hot water.
To remove stains and filth from a surface, a pressure washer uses only cold water and relies on high pressure. Power washers use a combination of hot water and specialized pressures (and, in some cases, detergent) to tackle specific concerns with a solution designed specifically for the job.
What Will Pressure Washing Do For Your Johns Creek Home?

 
Mold, mildew, and dirt will be eliminated, leaving the outside of your property clean and attractive. Not only that, but the absence of common pollutants can improve indoor air quality and ease allergic reactions. Removing organic material accumulation from your siding extends its life and reduces future repair expenses.
Call Aqua-Nomics for a quote today!
Roof Cleaning in Johns Creek, GA
There are a few things to think about while looking for a roof cleaning business in Johns Creek.
Because most roofs feature shingles that disintegrate when exposed to high-pressure water, roof and exterior cleaning have different requirements.
Power Washing vs. Soft Washing

 
Soft wash roof cleaning chemicals are custom-formulated on-site to address the specific molds, fungus, and stains found on each roof. One of the benefits of hiring a professional roof cleaner is that the chemicals are professionally calibrated and maintained to avoid contamination or over-concentration.
You should not clean shingles with a power washer. The pressure of the water chips off the limestone grains and protective layers beneath. This can reduce the life of your roof by years, resulting in costly damage and the chance of additional leaks.
Power Washing for Metal Roofs

 
If your roof is built of metal, you can power wash it. Because of the smooth finish, removing the majority or all of the build-up on the metal will need very little pressure. Even for metal roofs, we recommend a gentle detergent wash to eliminate mould and mildew rather than just rinsing away to sprout again.
Metal roof cleaning should be performed on an annual basis for maintenance, with a comprehensive clean every three to five years to restore the roofing's look. This extends the life of your roof and improves the appearance of your property!
Why Choose Aqua-Nomics?
Aqua-Nomics uses a unique no-pressure Soft-wash process to clean your roof. We utilize a biodegradable solution to safely remove all of the mold, mildew, algae, and underlying bacteria causing the black streaks. The Asphalt Roofing Manufacturers Association and GAF have approved our Soft-wash procedure, so you can be confident that it is the safest and most efficient method of roof washing for all North Georgia consumers. We are a family-owned business with professional qualifications and membership in the Pressure Washing Resource Association. Aqua-Nomics is an Angie's List A+ rated company with dozens of 5-star client testimonials.
We take the same care with your property that we would with our own, from utilizing safe, eco-friendly, and biodegradable cleaners to taking additional precautions with plants, décor, siding, and roofing. For a free estimate, please contact us at (678)778-2998 or email info@Aqua-Nomics.com for further information. 
Hotels in Johns Creek, GA:
Hilton Garden Inn Atlanta North/Johns Creek
Hampton Inn and Suites Johns Creek
Hyatt Place Atlanta/Duluth/Johns Creek
Restaurant in Johns Creek, GA:
Sugo
Mavericks Cantina
Bai Tong Thai Restaurant
Things to do in Johns Creek, GA:
Autrey Mill Nature Preserve & Heritage Center
Ocee Park
Newtown Park