House Washing
Low Pressure "Soft-Wash"
Guaranteed Mold & Algae Removal
Safe & Effective for all Siding
Optional: Gutter Streak Removal
Concrete Cleaning
Uniform Clean Surface Scrubbers
Smart Temperature Controls
Walkways Includes for Free
Optional: Concrete Bright Mildewcide
Roof Cleaning
Zero Pressure Cleaning
Environmentally Sound Practices
Endorsed by Shingle Mfg's
Full 2 Year Warranty
Concrete Sealing
You will be amazed by the results -- restoring that curb appeal and protecting your concrete surfaces.
Tennis Court
Restoration
Specialized Equipment to
Remove Mold & Mildew
Restore Player Safety
Prep for Resurfacing
Stain Removal
Oil & Grease Emulsification
Clay & Rust Treatment
Paint & Graffiti Removal
Gutter Brightening

As a family-owned company, we started Aqua-Nomics with the goal of bringing a new level of integrity & professionalism to the power washing industry.
We are committed to you, our customers, by maintaining the highest standards of service, quality, equipment, safety, and education. Guaranteed. Call us today for your free, no-obligation quote!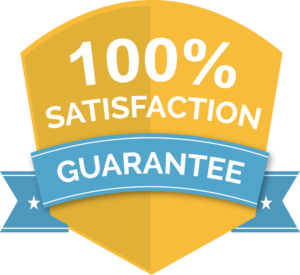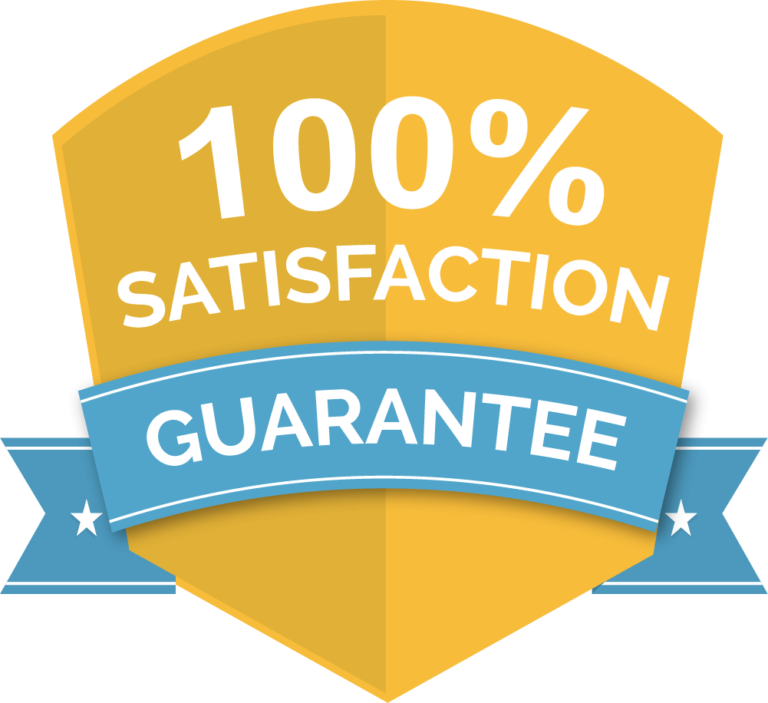 Customer Satisfaction


Is Our Priority
We are committed to you, our customer, by maintaining the highest standards of quality, professionalism, safety, equipment, and education.
Family-Owned,

Award-Winning Services
I had my whole house and roof cleaned by Aqua-Nomics a few days ago and I am extremely pleased with the result. Everyone I dealt with through the whole process was great, from the office , to the crews that came out to do the job. Very professional, and fast, too.
The team was easy to contact, very responsive during the estimate process and flexible with adding in additional services. On the day of service they arrived on time, were courteous and professional, and left the space in great condition. I'd definitely use them again!
Excellent service and results. Prompt, courteous, and thorough! Plan to use them in the future when needed.
Charlene E.
12:05 30 Jun 22
Aqua-Nomics does it all from window cleaning, power washing, gutter cleaning and even deck remodels plus probably a few things I left out.They were super responsive from quote to the start of the projects. Best of all they hit my short time table required for work with guest coming and did a top notch job.My projects consisted of a large oversized window cleaning, power washing an aggregate drive, walks and a brick mailbox. Juan brings all his own equipment and was professional from start to finish. The difference on the driveway was documented with before and after photos.Could not recommend them more. Thank you Juan.
J David H.
10:34 22 Jun 22
Very professional and timely. Showed up on time and did a great job!
Aqua-Nomics is a very professional company. They arrive on time and proceeded to tell me what they were going to do and how it was done. During this time another man was working on all the hose connections. They did a walk around the house to make sure all the deck furniture had been moved per their request.They flew a drone over the house for a before video. Prior to any chemical on the roof they started watering the plants and continued watering before, during , and after. They advised they would be on the roof for about an hour. During cleanup they flew the drone anaing and made an after video. Then they showed me both videos very impressive. They where professional and friendly. It was money well spent with the correct company
Aqua-Nomics provides service the way you would expect 20 years ago. They are totally professional, arrive on time, extremely knowledgeable, & complete clean up before leaving. Daniel's crew was fantastic,efficient & Courteous. My mold,moss & steaks are gone. They are terrific on residential slate ,shakes, metal, architectural & commercial roofing. They reflect a complete value to price paid.
Aqua-Nomics is simply the best at pressure washing and roof wash. Very professional, courteous, on time and fine work. Highly recommend them. They actually showed up on time!Dave from Roswell
Easy online scheduling and quote approval. Very pleased with roof cleaning — stained shingles look like new. Thank you!
Brand and Daniel washed my roof this morning. They both are friendly and taking their job seriously. The result is exceptional. I'd give 7 stars if I could.
My husband & I are extremely pleased with the job done by Aqua-Nomics. I am not ashamed of my roof anymore. The 2 men that did the work were thorough, knowledgeable, finished in a timely manner & were very polite & courteous as was apprehensive about the job being done right as just had a bad experience with contractor. But we believe we found a reputeable company that does exactly what they say.
Geri H. C.
23:09 19 Sep 21
I am in Awe of the 180 degree appearance of my roof. Requested a quote on low pressure cleaning of my roof after removing 10 trees from proximity and its like night and day. If they had more stars I'd max them out. Would recommend to anyone wanting to increase the look of their home without roof replacement. Best review I have ever had the pleasure of writing!!
Gregory F.
15:36 09 Sep 21
We had AquaNomics clean the exterior of our house, covered porch, and covered patio. Great service, I would absolutely use them again!
Aqua-Nomics provided a soft-wash treatment of our entire roof, and whole house exterior. All the black streaks on the roof caused by the algae are gone, and the house looks dazzling without all the dirt, cobwebs, mold and mildew. They communicated details of their process in their quote, arrived on time, and were personable and addressed any questions we had. We highly recommend this company!
Former roof cleaning customer (still looks great after a year and a half), but had driveway cleaned and it looks wonderful. Cameron did a great job and was very thorough. Although 18 years old, driveway looks almost new again. Thanks for the hard work and great outcome - Kate,Daniel, Cameron..
This business is so professional. They are excellent communicators. They arrived on time. They did a fantastic job of cleaning all of the algae off of our roof. They provided 2 ways to pay. They were approved by my insurance company. Everyone is so personable. I could not be more pleased. Thank you. I highly recommend.
Maryann D.
22:21 10 Aug 21
My roof was filled with what I thought was algae. I put off getting it cleaned for two years because I was very skeptical of the outcome. Aqua-Nomics came in and took care of my roof in no time! I am amazed at the results, the crew that did the work schooled me about my roof and we're very professional! I highly recommend Aqua-Nomics for all your roof cleaning needs! Thank you!
I am beyond impressed with the service and value provided by Aqua-Nomics. I wasn't home when they came to clean the exterior of the house driveway and walkway, but when I arrived after the work was completed I couldn't believe how clean and spotless everything was. They far exceeded my expectations. It looked like the house had just been repainted. Thanks guys!
I highly recommend this company. I had them clean an asphalt shingle roof that was covered in black yuk. Kate did an excellent job of scheduling and explained in detail what to expect during the cleaning. Daniel did a great job of actually cleaning the roof. The job was done very thoroughly and professionally. The price was also very good. Great job guys!
We used Aqua-nomics last August to clean staining and moss from our roof. They did an excellent job and our roof is as good as new. In February, we again used them to pressure wash our house and driveway. Again, an excellent job. The driveway transformation was amazing! Dealt with Kate on both jobs. She was very professional and provided outstanding customer service. Highly recommend this company.
Great company and highly recommend. The entire process was handled with complete professionalism. From the first call to receive a quote, to the final service encounter, Aqua-Nomics set the bar high. Kate who provided the quote was amazing. Daniel who lead the service encounter did an outstanding job. The team completely transformed the exterior of the large structure into looking brand new again. Thank you again for your hard work and for making this a seamless process. Looking forward to using you again in the future.
It all starts when they answer the phone... and continues through scheduling and service delivery. Family owned and operated , Kate is in side and Danile is outside.
They were able to get me scheduled quickly, we scheduled it for the 3rd day after talking with them. The 2 service people, Daniel and Harold, arrived right on time as scheduled. They came to the door to introduce themselves and then proceeded to tell me what was going to be done, verifying what I had hired them for. They were very thorough with cleaning my roof exactly as they had specified on their website and were very careful not to damage anything in the process. After completing the job, they came to the door to let me know and so that I could check to make sure was satisfied with their work. I give them a solid 5 out of 5. They did a Great Job and I would definitely use them again as well as recommend them to all my friends!
Our rooftop was pretty grungy - black streaks and buildup of debris from nearby trees. Aqua-Nomics did an amazing job on cleaning our roof. Their prices were reasonable and within our budget, and Kate was very helpful and responsive in putting our quote together. Their team arrived on time, and they were very professional and thorough. They took before and after photos, showing us the level of detail in their work. Our roof looks brand new. I would definitely recommend them.
Heather D.
00:12 09 Sep 20
This is an excellent company. 5 stars. Effective. Efficient. Friendly. Very service oriented and fast. We loved the entire process. Will definitely use again.
I needed some mould to be washed out from my roof, and some window sidings cleaned up as it had started to grow fungi.I came upon this company - Aqua-Nomics on google, and they promptly provided me with a quote online.The crew was timely, responsive and gracious. They meticulously went through the entire property, taking care to clean every inch of my house.Simply awesome work from this company. I had no idea my sidings were actually slightly different in color than what I thought them to be all these years. Very happy with their service. I didnt know that such a service actually existed until I saw them in action. Give them a shot, you will not be disappointed!
Rajeev Sharma (राजीव श.
19:35 31 Jul 20
The folks at Aqua-Nomics just completed washing our long driveway and we have to say that we are completely pleased with the results. From the initial meeting Daniel walked us though the process and highlighted the technology he would use to clean my (never been cleaned) driveway. He also went on to advise on what we should expect to see in the end results. Happy to say that they nailed it, and in addition Aqua-Nomics had the best value for the price. We are so pleased with the experience that we are planning to have them come back in the Fall to clean our roof and gutters.
I have had my roof cleaned (washed) to remove the mold/algae stains and had the debris blown off. Both jobs were done well at a reasonable price. The crews are efficient and courteous. I highly recommend Aqua-Nomics.
They did a wonderful job cleaning my house and roof now for the past 2 years. My windows are sparkling clean and my front stone walk looks amazing. Our old stone path has a few cracks and we wanted to replace it but after Aqua Nomics cleaned it we decided to wait on that expense. They are coming back to clean our driveway and I can't wait to see how clean it will look.
Candace H.
13:48 08 May 20
Learned of Aqua-Nomics from a mail flyer. Called the company and spoke with Kate. They do their estimates of your property via satellite so you don't have to make an appointment for that. Received the quotes the next day. Decided on the jobs to be done and scheduled a date. The two man crew that came to do the job were every professional. They did a great job. The roof looks great and the house and deck sparkle! I would highly recommend their service and will use them in the future.
We just recently had our roofs done by this company, we had amazing results. Our roofs look like new. Highly recommend.
I can't say enough good things about this company. Quality work, value and great follow up. Willing to take care of any issues you might have. Pool decks, walkways and sidewalks, driveways, and also gutter cleaning. Will continue to use them in the future!
Aqua-Nomics pressure washed my driveway on April 14. From start to finish they were professional in every way. they communicated well, arrived when they said they would, the crew was friendly and helpful, they cleaned up well and did an excellent job. I would most definately use them again.
Excellent job at a fair price. Would definitely use them again.
A++++. Aqua-Nomics is the company for you if you need to spruce up your home. They were prompt, courteous, and price-competitive. They did a google map quote for my whole house, windows, roof, driveways, and stacked stone walls on my property in less than 24 hours. I made a few additional requests like cleaning out the gutters and a lower level deck and we had a total a la carte invoice as well as a nice "do it all" discount the same day. I opted to do everything. A few days later they showed up with an awesome crew and professional cleaning equipment. My roof now looks like new and my house looks like it has been painted. My driveway and stone walkways are sparkling clean! I highly recommend Aqua-Nomics!
Very responsive. Their price was very reasonable and the employee they sent was very nice. He helped move a couple of chairs and paid special attention to some of the dirtier areas.
We used Aqua-Nomic for algae build up on our roof, they were very communicative, punctual, professional and clean. The roof looks amazing- I had no idea my roof was brown not black! Highly Recommend!
Outstanding service for a full roof cleaning. Their reservation service is easy and efficient, the crew was on time and professional, and the job was done perfectly. The roof looks brand new! Thanks!
The gentlemen who came, did so on the first weather permitting day. They were polite, professional, efficient and cleaned up after themselves. Our gutters were packed. Our roof had an abundance of pine straw from the trees above. We had cleaned out our flower bed in front of the house as well as the walkway and driveway a week earlier. After removing everything from the gutters and the roof as well as treat the shingles, there wasn't a trace of pine straw, leaves or otherwise. We couldn't have been more pleased.
OG: The Original G.
16:22 01 Feb 20
We recently had our roof cleaned by Aqua-Nomics and were very pleased with the entire process. Kate was very helpful in scheduling us for service and answering our questions. Daniel actually cleaned the roof and did a very thorough and professional job. He arrived at the time he was supposed to and was careful to protect any plants or anything else around our house that shouldn't be sprayed. When the job was finished, our deck and sidewalk was thoroughly rinsed from any debris and everything was put back in place. We are so glad we found this company and would definitely recommend them to others.
Kirk came out today and did a great job pressure washing my house.He worked with me and described what he was going to do to make sure I was happy with the results. Highly recommended!
Harrison D.
22:44 03 Dec 19
Had to wait a couple of weeks but it was well worth it. Outstanding service and results!
Fantastic results! Didn't realize how bad our roof was looking until Aqua-Nomics powered washed it. Their Service Techs that came out were professional, friendly and very efficient. I was so thrilled by the results that I posted on our subdivisions FB page before and after pictures of our roof. Perhaps the dramatic results will coax some of our neighbors to help rid our subdivision of the nasty algae problem. Aqua-Nomics does a quick, unsurpassed job and reasonably price to boot! We highly recommend!
Aqua-nomics provided excellent service at a very fair price. They moved all small plants before applying the spray. They explained what they were doing, and had me inspect the roof before they left. I highly recommend them.
Enjoyed working with Kate and Daniel on our roof cleaning project. Daniel did an awesome job! Our roof looks brand new! Could not be more pleased! So happy to have found Aqua-Nomics Exterior Cleaning!!
In just a short few hours our roof was transformed into a brand new roof, no more black algae stains!, Highly recommend Aqua-Nomics, service was timely, friendly and professional. The whole process from getting a quote and paying the invoice was effortless and all on line. Very pleased!
I recently contracted with Aqua-Nomics Exterior Cleaning for an overall cleaning of my screened porch and deck plus staining of the entire area. Kate was extremely attentive and a great communicator. Her crews were responsible and completed the job well including a few minor touch ups that I requested afterward. I highly recommend Kate and her teams!
Heather T.
14:43 16 Sep 19
I'm so thankful for Aqua-Nomics. They are a life saver. I had another contractor scheduled to clean my roof last week and they simply cancelled on me. I called Aqua-Nomics on Friday and they were able to come and clean my roof on Saturday. The technician was really nice and did an amazing job. My roof looks great! I will definitely use Aqua-Nomics again.
They came out the next day and did a great job!My roof looks awesome!! Like new!! Thanks again!
Awesome job pressure washing our pool deck! Thank you!
Christina S.
17:31 02 Jul 19
House looks great! Very thoughtful and courteous employees. Highly recommended.
Granger B.
19:24 27 Jun 19
The employee that pressure washed our house was very polite & did a great job! Will definitely use them again.
My wife and I needed to get our house cleaned by order of our HOA. We looked at many different businesses and talked to a few of them. Apparently, May is a super busy time for these folks. We chose Aqua-Nomics because their website had lots of information and Kirk answered all of my wife's many questions on the phone. The fellow that came out to clean our house, Ric, was super-nice and very kind to answer all of my questions while he was working. The end result is that our house and driveway look so much better. I have been amazed at the difference the last few days as I get home from work. I would highly recommend Aqua-Nomics!
Thomas C B.
02:21 17 May 19
Highly highly recommend this company! They were phenomenal from start to finish and did an amazing job on our home!
I am extremely satisfied with the service that they provided. My home and driveway look better than I ever imagined. The extreme level of detail is apparent from first contact to the last (online quote, email and text updates, etc.). Not only do they do a great job but are excellent to work with.
Great service!! Very friendly and responsive! Our driveway looks amazing!! Would highly recommend!
They were fast, friendly, professional, and reasonably priced. This was one of the easiest and most stress-free business transactions I've ever had, and would definitely recommend. The house looks like new again.
Kirk did an excellent job pressure washing house and driveway. The drive was extra stubborn but they plowed through and didn't take shortcuts even though it turned out to be extra challenging. The house (especially the shady,mildew covered back) looks new again. I obtained several quotes for the work and Aqua-Nomics was priced fairly based on all quotes received, and I'm positive they were the best selection when it comes to professionalism and doing the job right.
Russell H.
11:51 07 Nov 18
This was my second experience with Aqua-Nomics (11/1/2018). They are phenomenal! They do such a fabulous job and they are so nice to work with too. I cannot believe how fantastic my home, sidewalks, driveway, WINDOWS, patio, patio furniture, gutters and fence now look after Stephen and Tim finished cleaning everything. The products they use really get the job done. I would not even consider using anyone else! YES, they are that good! Thanks for a job really well done!
I highly recommend Aqua-Nomics. They did an excellent job and it made such a big difference in my home's appearance. Wonderful people, very hard -working and efficient. . I will use their services again and have recommended them to my family and friends.
Hard to imagine how the service could have been better. Punctual, polite, professional. Best wash my house ever had. Looked better than the day we bought the house. And the soft wash was significantly quieter than previous noisy and less effective efforts. Don't have to grade these folks on the curve, they get an honest A.
Shakespeare F.
13:03 10 Aug 18
They did a great job on our townhome. Our house looks great and no more runoff from the gutters. We definitely recommend them!
I appreciated Kirk for promptly responding back even during holiday time. We asked for broader scale project to pressure wash not only the exterior walls of our house, but driveway, sidewalk, deck as well as our retention wall. He was very professional on phone call, emails and was very reasonable in the cost. He put us on the service schedule appropriately and sent enough information so that we prep for his service day. Stephen was the service personnel who performed the service. My exterior walls, retention wall, and driveway look awesome after the service!
This is twice I have used them, both times they have done a great job. I will be calling them next time and telling my friends and neighbors.
I called Aqua Nomics just 2 days ago and asked if they could clean some old barn wood for us. We had bought the wood to make into a mantle but it was filthy. We didn't have a water source so we needed a company that could bring their own water! Aqua Nomics was able to come out right away and, with their mobile truck, was able to clean the old beam and a few other old pieces of wood for us. They were very accomodating and I really appreciated the fact that they were willing to come out for a "small job". I highly recommend Aqua Nomics!
Mary Anne M.
00:51 05 Oct 17
Did a great job, very pleased
Kirk power washed and painted one of our parking and shelters at one of our common areas for our HOA. He did a very thorough job and the work was done in the time frame promised. From the quotation process to the finished product all was done in a very professional manner. As we are an HOA we needed three quotes and his was by far the most thorough and also competitive with the other two. He was also the only one that could do not only the power washing but the painting and staining as well. I would highly recommend him for any of this type of work. In fact I have him quoting another job for us.
Aqua-Nomics really made my home shine!!! I purchased a home that had been neglected and showed the wear and tear. After contacting Aqua-Nomics, Kirk stayed in constant contact with me through weather delays and rescheduling. Once a clear day occured Kirk was very professional, explained the process and was very thorough in cleaning my home, patios, driveway and walkways. I really appreciate the work that was done and highly recommend. I've included before and after photos. Thanks Aqua-Nomics!!!
Excellent job washing our house, driveway, and deck this week. They all look so much better and so clean. It's almost as if the color changed with all the dirt and grime they got off. Friendly communication and just an all around great business to deal with. Thanks so much!
Great customer service before, during and after the job. This is a professional service in a category where that's hard to find. I highly recommend Aqua-No,CIA and will call them again!
Kirk did an awesome job! We have had several folks pressure wash our house over the years and he brings a level of professionalism and quality of work that was far superior to any of our other experiences. His estimate was very thorough with no surprises or addons!
Michael S.
22:04 22 Jul 16
Aqua-Nomics is a great company to do business with. Kirk the owner is a man of his word and pays close attention to detail when doing a job. He is a true professional and Customer focused. If you are looking for a quality job of power washing your home or business then this is the company to choose. I Rate them a strong "5+"Jack Hull
Greatly appreciate the professionalism and service-minded way Kirk serves his customers. Great Job to he and the team at Aqua-Nomics.
Kirk and his wife completed a thoroughly professional cleaning of our house, deck and driveway. The place looks fantastic. We would recommend them to anyone needing similar work on their home.
Richard F.
02:33 28 Aug 15
Kirk did a fantastic job cleaning my vinyl siding and driveway. He explained the process up-front and his pricing was fair. I would definitely recommend him to my friends and neighbors.
Aqua-Nomics did a fantastic job on the siding of my home. Years of crud and algae were washed off within hours. Precautionary measures were taken to protect my hedges and other items. Professional courteous service with very clear communication.
I had not had my gutters cleaned or my house pressure washed in about 2 years and it was starting to show. I have vinyl siding and lots of trees around the back of the house. It was time to find some help...I was very impressed with Kirk from the first time I spoke to him. Kirk is extremely professional, knowledgeable, trust worthy and kind. Kirk was available every time I called and took the time to talk to me and answer all of my questions. Excellent customers service and great quality work! I hope to work with Kirk and Aqua-Nomics on my gutter and pressure washing services in the future.
They arrived on time and very professional wash the front building, all my tenants are happy about the result, they did a fantastic job.
shawnie Z.
13:47 14 Jul 14
We are very pleased with the job Aqua-Nomics did power-washing our house. We called them for an estimate and unlike the other two companies we called, Kurk actually came to our house, walked us through the process, explained the chemicals he would be using, and was also honest about what power-washing alone wouldn't be able to clean. He answered all of our questions and listened to our concerns. His pricing was fair and the chemicals he uses are safe and green (but still effective), which was important to us. Aqua-Nomics did a fantastic job power-washing our house, walkways, and deck. Kurk has a great attention to detail, as he didn't miss a spot! We will definitely be using this company again in the future!
I called the numbers found from a quick Google search and they won my business. The price was great and Kirk took the time to explain the service he was quoting. We were looking for a treatment to remove mildew from our wood siding on our home.Weather delayed our appt, and he was all over it. He stayed in constant communication and the job he did was excellent. I would absolutely use Aqua Nomics again without a question.