Concrete Cleaning in Atlanta, GA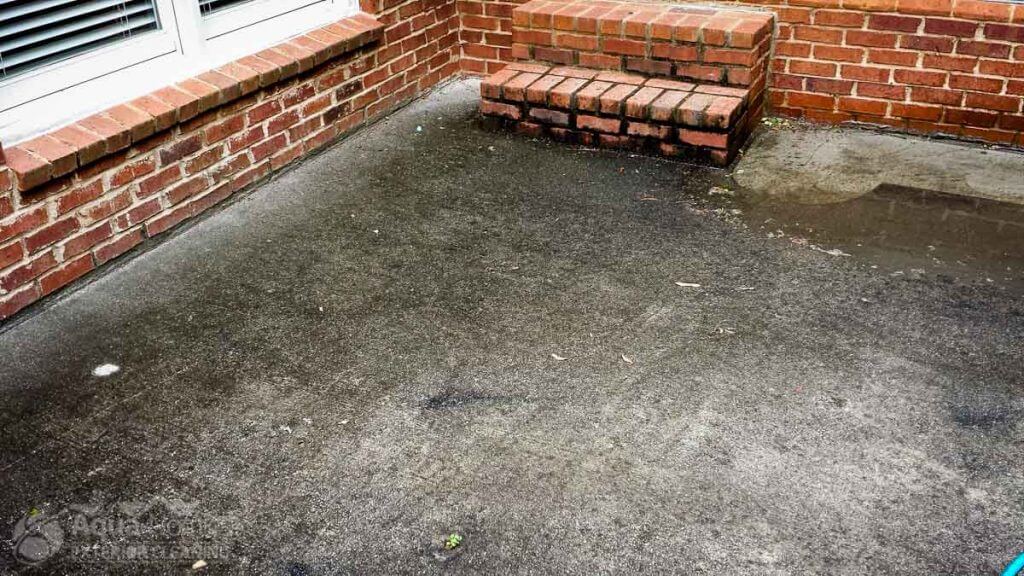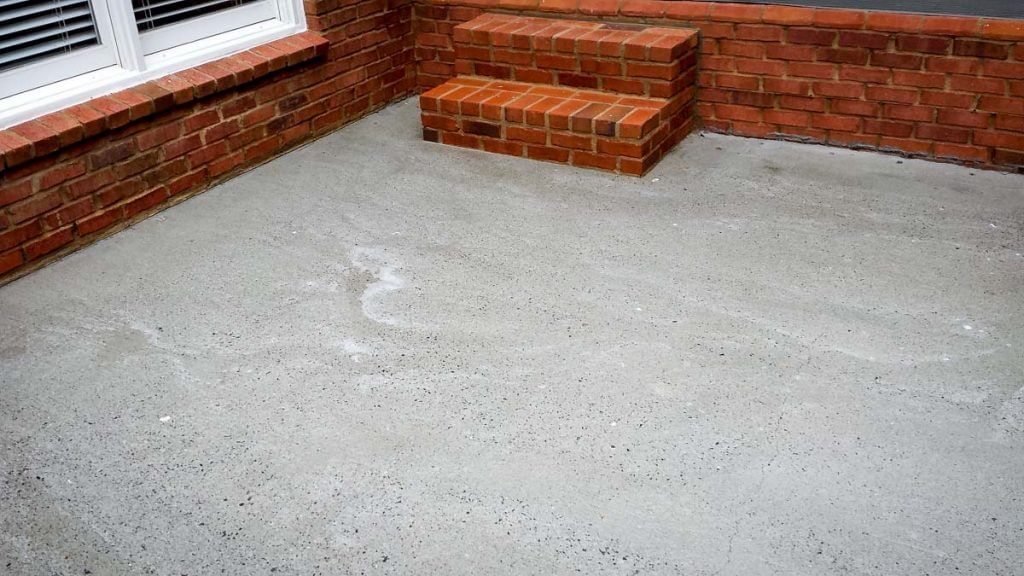 To safely and efficiently clean away years of filth, grime, mold, and mildew from your concrete, brick, or stone, we utilize a mix of surface cleansers, hot water, and a specific mildewcide blend (if needed).
Then, using our pro-adjustable wands, we rinse everything down. This combination is known as Smart Washing.
The results will astound you, restoring curb appeal to your driveway and porch.
It's hardly rocket science… It's called pressure washing. I mean, how much is there actually to it?
Actually, quite a bit, as it turns out.
Pressure washing with a store-bought equipment and wand just isn't cutting it in North Atlanta. It may finally get the job done, but not well. Lower-end machines lack the strength and water volume required to remove years of baked-in filth, grime, mold, and mildew. Furthermore, using a wand alone is time-consuming, laborious, and frequently results in uneven "striping" markings.
Also, be wary about picking a "cheap" contractor. While you may save some money in the short term, the long term consequences might be severe. You could obtain poor outcomes at best. At worst, they may inflict significant damage or even harm, which would be a far more expensive prospect, especially if they are not insured. We've included examples of irreversible harm caused by an untrained contractor or home-owner using the incorrect nozzle.
Surface Cleaners
Our specially-designed centrifugal Surface Cleaners are intended to clean your driveway without damaging it. A surface cleaner operates in the same way as a lawnmower, except instead of a blade, it spins and sprays water down to the surface from dual-end nozzles, ensuring consistent pressure and height from a self-contained unit. Unlike the old-fashioned wand, this results in a safe, thorough, even, and splatter-free cleaning.
Hot Water
Unlike a conventional home pressure washer, our professional pressure washers contain hot water burners that can pump out water at temperatures of up to 200° F. Hot water cleans better and faster than cold water, just like it does for dishes and laundry. Furthermore, our professional-grade equipment have capacities of up to 5.5 gallons per minute (GPM) and 4000 PSI. These effects cannot be achieved with a household pressure washer.
Mold Removal
Our biodegradable Concrete Bright Mold Remover gets deep into the pores to remove deep-set mold and mildew, as well as the majority of leaf and tannin stains. This not only makes the concrete (and brick and stone) seem like new, but it also keeps the driveway cleaner for longer than pressure washing alone.
Why Choose Smart Washing?
 Cleaning that is consistent and efficient
 No damage, no mess
 Complete mold and mildew removal (with Concrete Bright)
 Longer-lasting outcomes (with Concrete Bright)
At Aqua-Nomics, we have the right equipment, knowledge, and experience to clean and maintain your concrete, brick, and stone surfaces every time. Request an estimate from Aqua-Nomics today!