Clean and Protect Your Concrete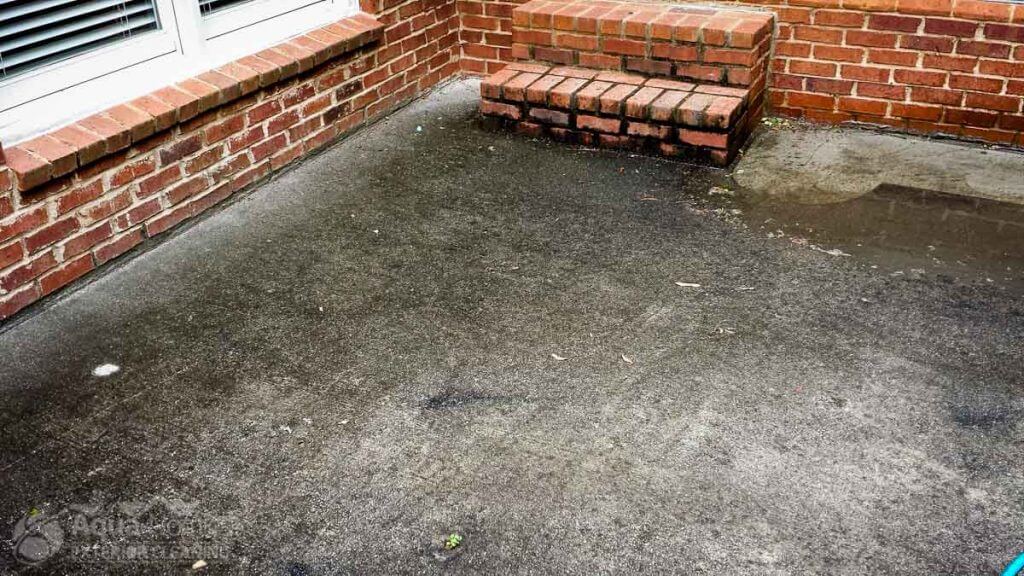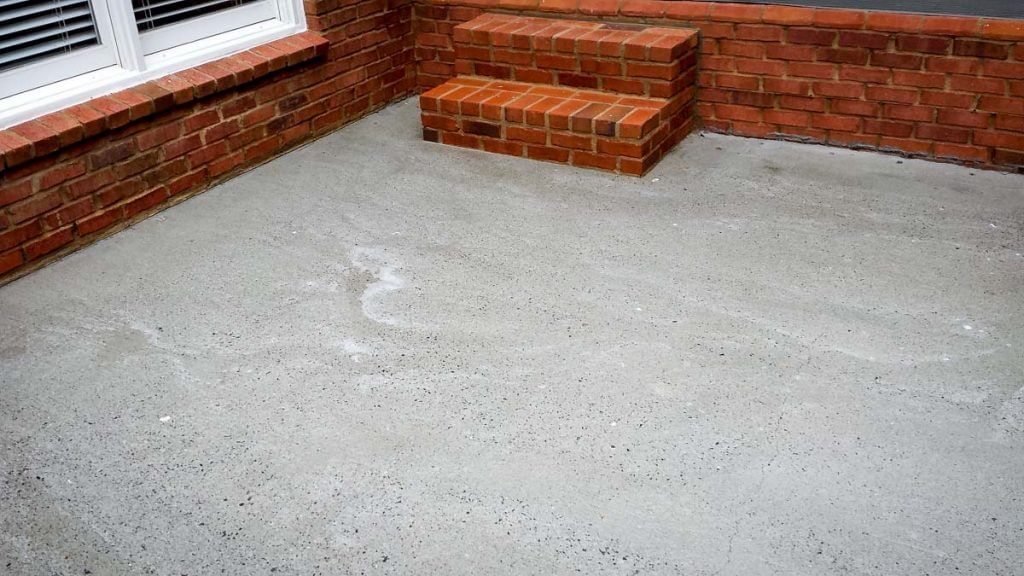 We use a combination of surface cleaners, hot water, and a unique mildewcide blend (if needed) to safely and effectively clean away years of dirt, grime, mold & mildew from your concrete, brick, or stone.
We then rinse everything down with our pro-adjustable wands. We call this combination Smart Washing.
You will be amazed by the results -- restoring that curb appeal to your driveway and porch.
This isn't Rocket Science… it's Pressure Washing. I mean, how much is there to it, really?
Well, as it turns out, actually, a lot.
Pressure washing the old-fashion way with a store-bought machine and wand just doesn't cut it here in North Atlanta. It may get the job done eventually, but not well. Lower-end machines don't have enough power or water volume to remove years of baked-in dirt, grime, mold & mildew. Plus, with a wand alone, the work is slow, exhausting, and often leaves uneven "striping" marks.
And think twice about hiring a "cheap" contractor. While you may save a little money upfront, the results could be disastrous. At best, you may get mediocre results. At worst, they could cause major damage or even injury – a far more expensive proposition, especially if they aren't insured. Here are some examples of permanent damage caused by an inexperienced contractor or home-owner using the wrong nozzle.
Surface Cleaners
Our professional centrifugal Surface Cleaners our designed to properly clean your driveway, never damage it. A surface cleaner works on the same principle as a lawn-mower; but instead of a blade, it spins & shoots water down to the surface from dual-end nozzles, thus maintaining both a consistent pressure and height from a self-contained unit. This results in a safe, thorough, even, and splatter-free cleaning -- unlike with the old-fashioned wand.
Hot Water
Unlike your typical home pressure washer, our professional pressure washing units have hot water burners, which can shoot out water up to 200° F. Just like cleaning your dishes or laundry, hot water cleans better and faster. Also, our pro-grade machines are rated up to 5.5 gallons per minutes (GPM) and 4000 PSI. You cannot reproduce these results with a home pressure washer.
Mold Removal
Our biodegradable Concrete Bright Mold Remover penetrates deep into the pores to eliminate deep-set mold and mildew, as well as most leaf and tannin stains. This not only makes concrete (and brick & stone) sparkle like new, but also helps keep the driveway cleaner longer than pressure washing alone.
Benefits of Smart Washing
Uniform & efficient cleaning
Damage-free, mess-free
Complete mold & mildew elimination (with Concrete Bright)
Longer lasting results (with Concrete Bright)
At Aqua-Nomics, we have the proper tools, knowledge, and experience to ensure your concrete, brick & stone is properly cleaned and maintained -- every time.