What Does Your Fence Say About Your Neighborhood?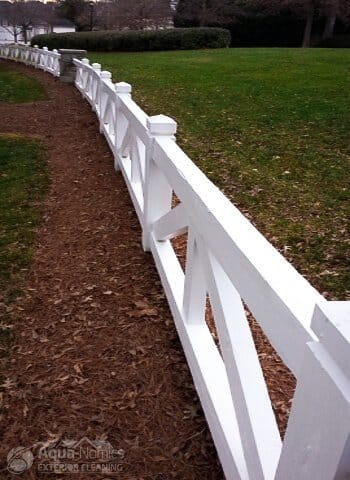 The fence around your subdivision speaks loudly to all who pass by. A clean and well-maintained fence immediately give the impression of value, and is welcoming to potential home-owners. To the contrary, green, grey, and saggy fences will detract visitors, and potentially devalue everyone's home investment.
At Aqua-Nomics, we have cleaned and stained dozens of HOA/Community fences here in North Atlanta. We know how to properly restore the look of nearly any type of fence - wooden, vinyl, and even metal.
The Aqua-Nomics Difference
Pressure washing can be tricky. It can even cause major damage if done wrong. Find out more about our unique Soft-Washing process, and why we are consistently rated as one of Atlanta's best pressure washing companies.