An estate home is both a beautiful luxury and a powerful investment. Aqua-Nomics is here to help care for and clean all of the surfaces around your estate, while maintaining your property's unique curb appeal. Our team is trained, insured, bonded & highly experienced in cleaning estate properties.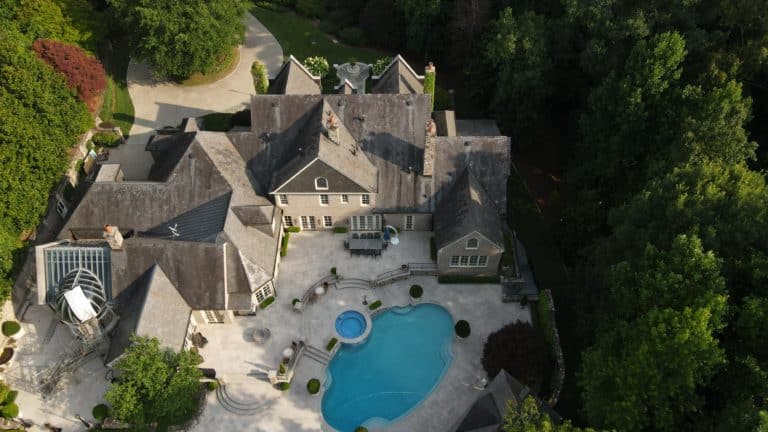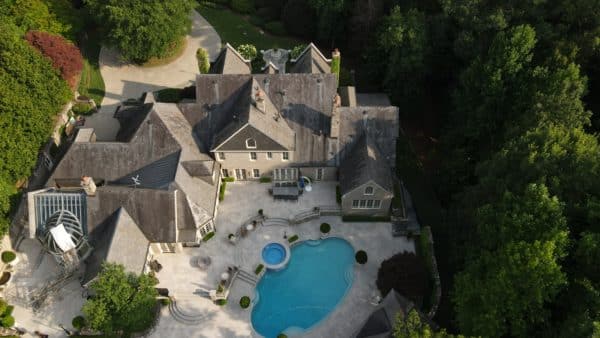 Concrete Cleaning & Sealing
Estate properties often have a vast amount of concrete surfaces, which makes them a high priority for maintenance. At Aqua-Nomics, we use a special mixture of strong but safe surface cleaners, hot water and a unique mildewcide blend. This custom cleaning agent removes ground-in grime as well as mold and mildew from your sidewalks, patios, driveways and other concrete, brick or stone surfaces. Our pro-adjustable wands provide superior rinsing action, leaving your concrete and other outdoor surfaces renewed and ready for viewing.
Concrete sealing can be provided as a protectant to prevent damaging elements or harsh fertilizers, oil or salt from staining your concrete and/or stone surfaces.
The Georgia climate produces some beautiful scenery, but it also means the exterior of your home accumulates dirt, grime, mold, mildew and algae, which makes your property look dingy and neglected. Left unwashed, these substances can cause permanent damage to your siding.
Our exterior soft-wash uses biodegradable detergents paired with our low-pressure washing system to safely deep clean your siding, trim, gutters and windows. Our team of experts can revive the beauty of the estate home without the risk of damage.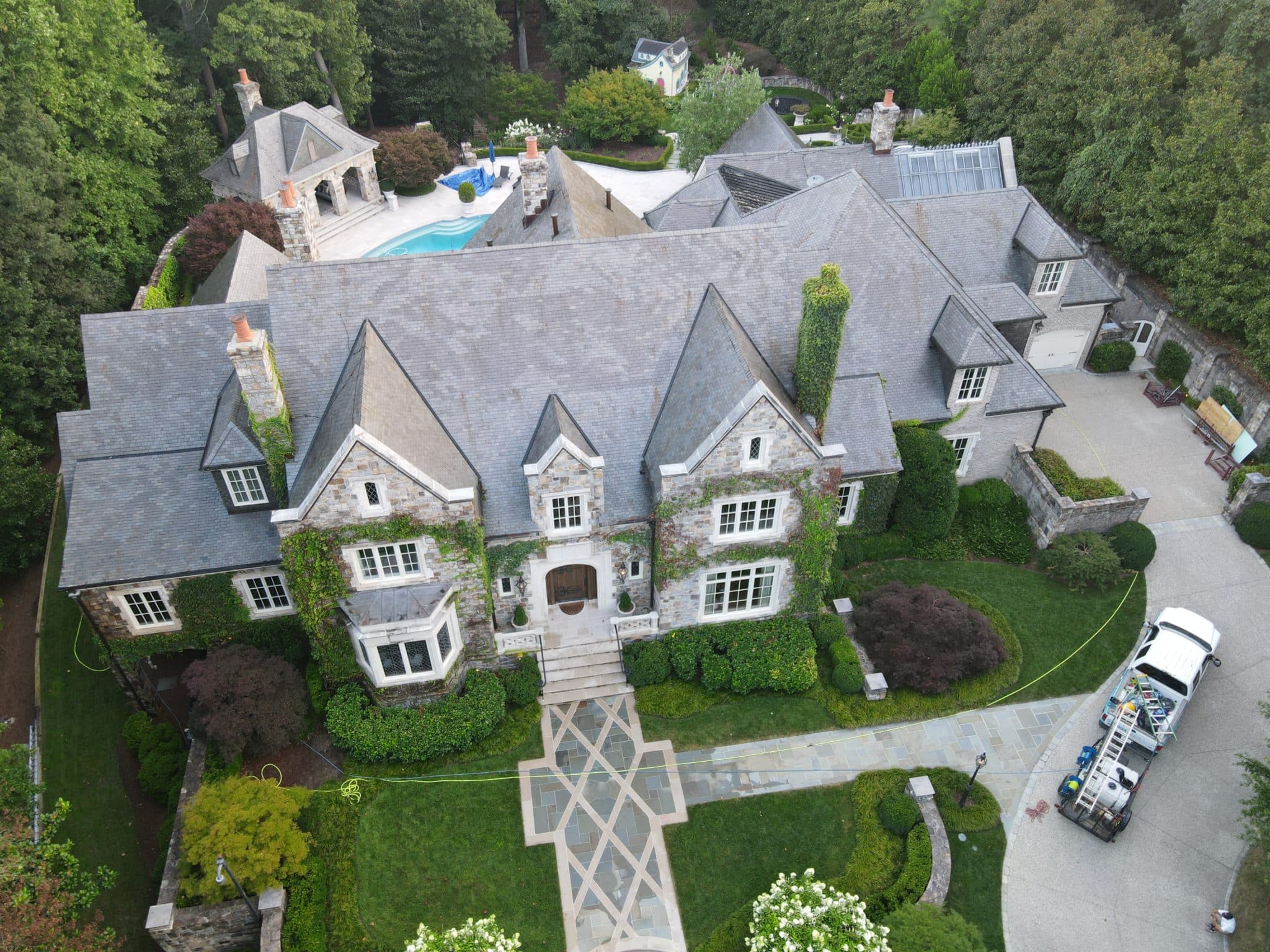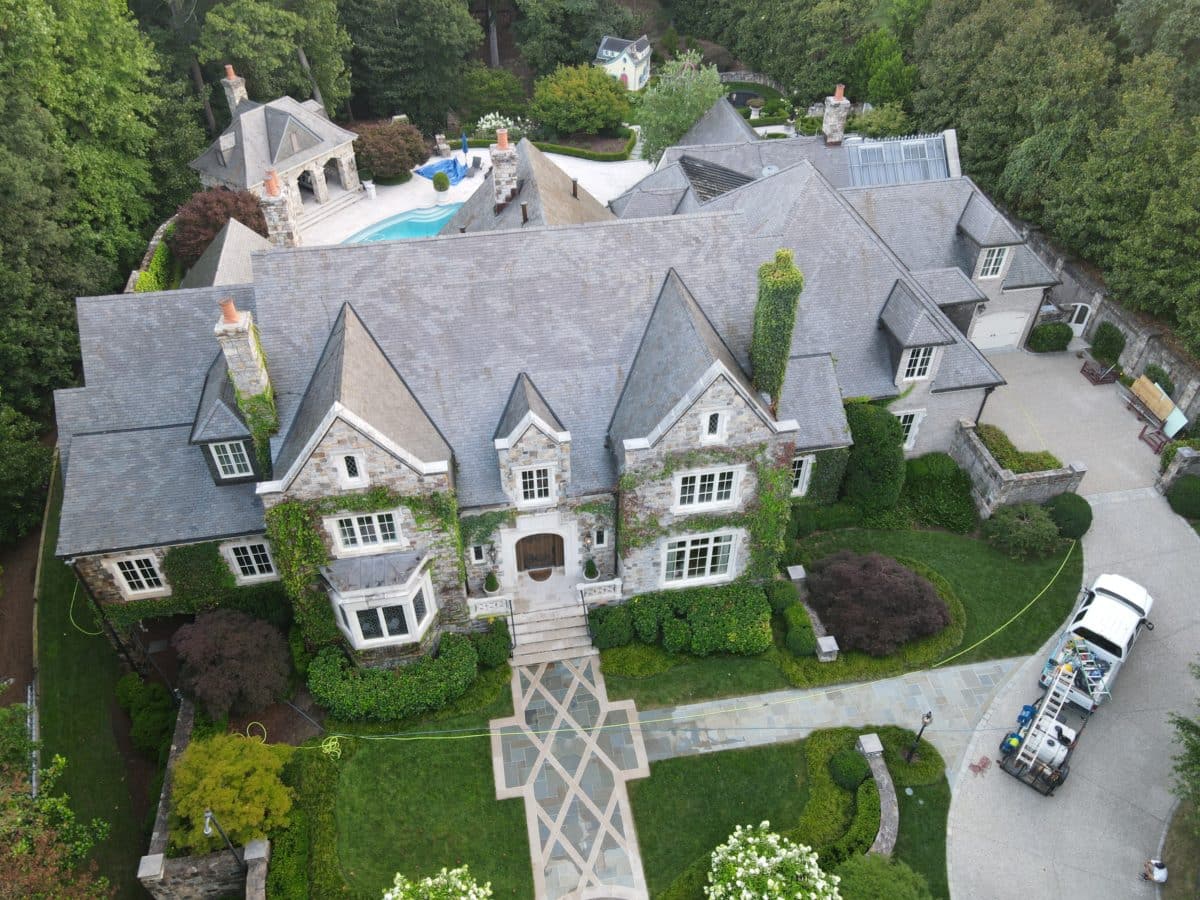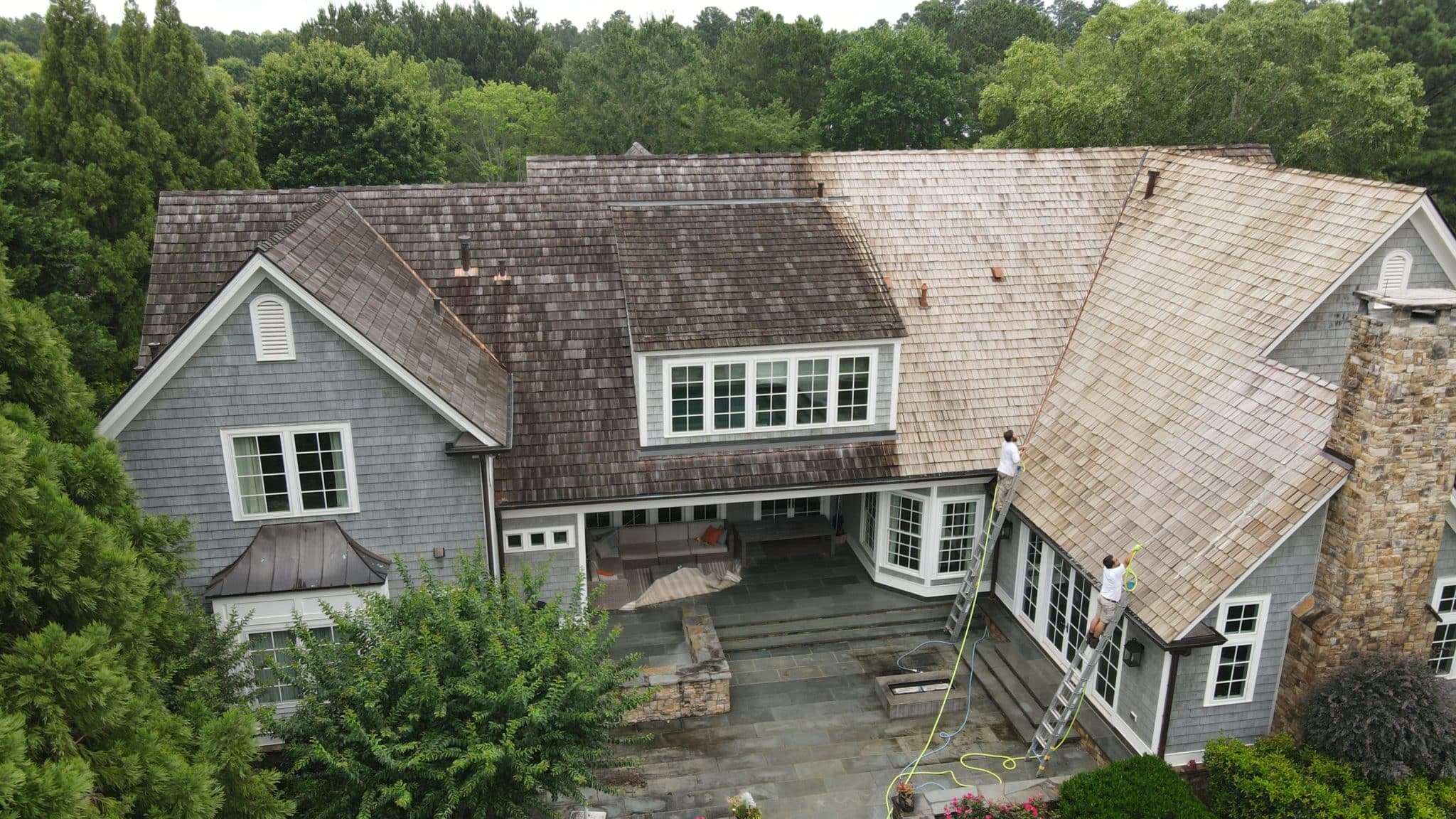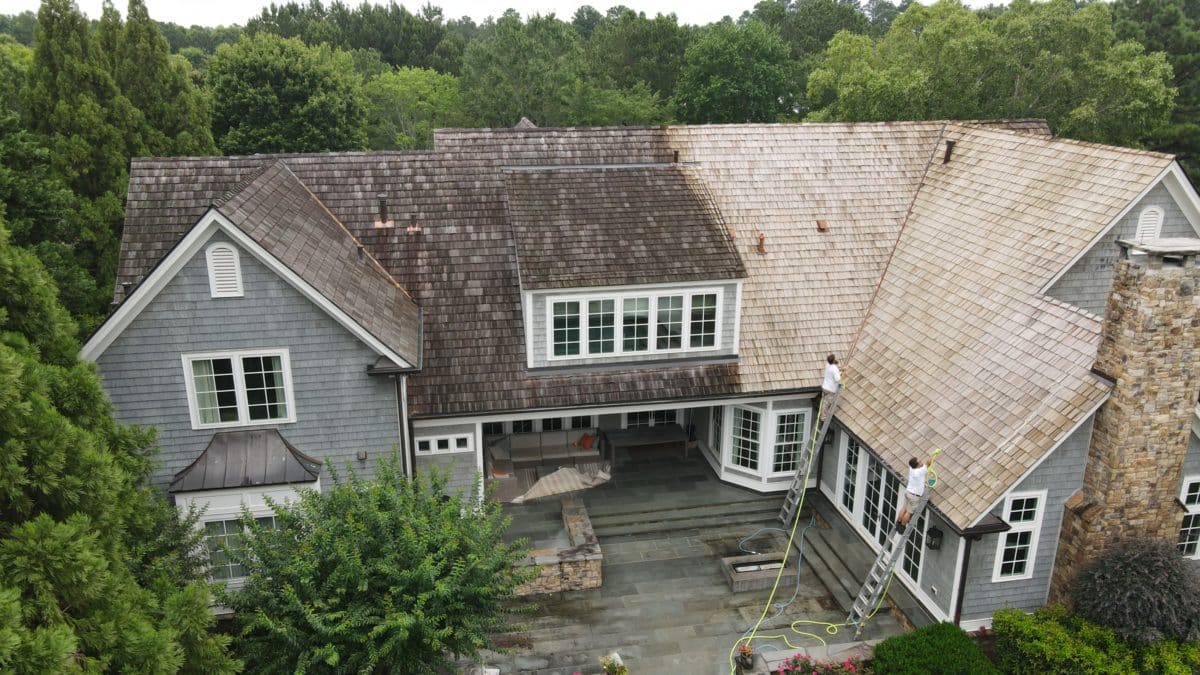 Our experienced, licensed, certified, and knowledgeable roof cleaning technicians can ensure your roof is cleaned properly and efficiently. Our team is capable of cleaning all types of roofing, including:
Clay Tile Roofing
Slate Roofing
Cedar Shake Roofing
Metal Roofing
Shingle Roofing
No-Pressure Soft-Wash Process
We also utilize a unique no-pressure soft-wash process to clean your roof. This biodegradable chemical can safely kill all the mold, mildew, algae, and underlying bacteria that can damage your roof if left untreated. The soft-wash process delivers longer-lasting results, a damage-free clean, and we offer an exclusive 5-year warranty on our roof cleaning services.