Wood you care? Of course we do!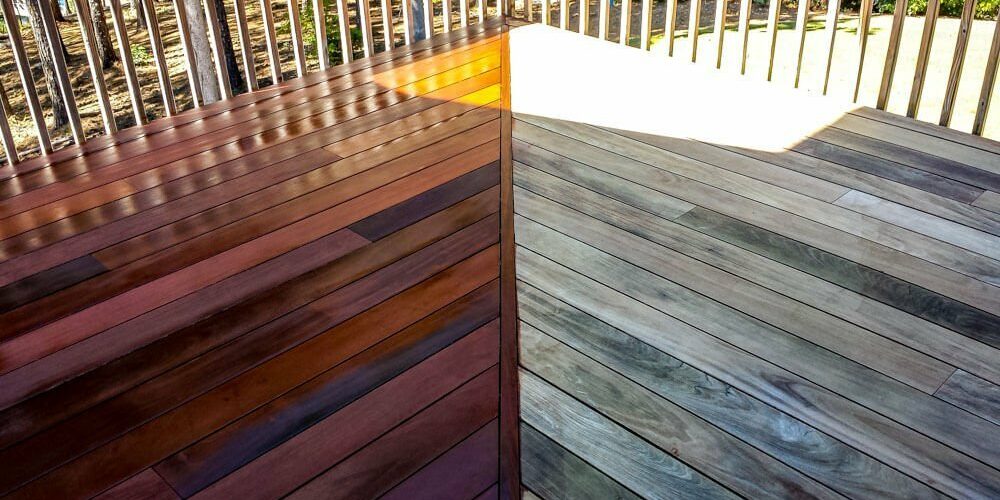 Wood requires special care, as it is a natural and semi-permeable material. Even different woods, such as Pine, Cedar, IPE, Brazilian, Oak, and Composite wood require different cleaning methods and staining products. Also, the age, condition and type of the paint or stain (if any) on the wood makes a difference.
Maintenance cleaning is intended primarily for decks in good shape, and just need the surface pollen dirt, and light mold washed off.
With this cleaning, we focus on the flat deck boards, stairs, and rails -- not on outside fascia boards or the vertical spindles (cleaning all 4 sides of spindles is typically more than half the job.) We may use water only or a light variant of our wood detergent. As such, this cleaning is not intended to prep for staining of the wood.
Maintenance cleaning generally costs less than our deep cleaning. This is a good option if the wood isn't full of green, you aren't planning to re-stain it, or if you are going to sell your home and just want to spruce up the deck a bit without spending a lot.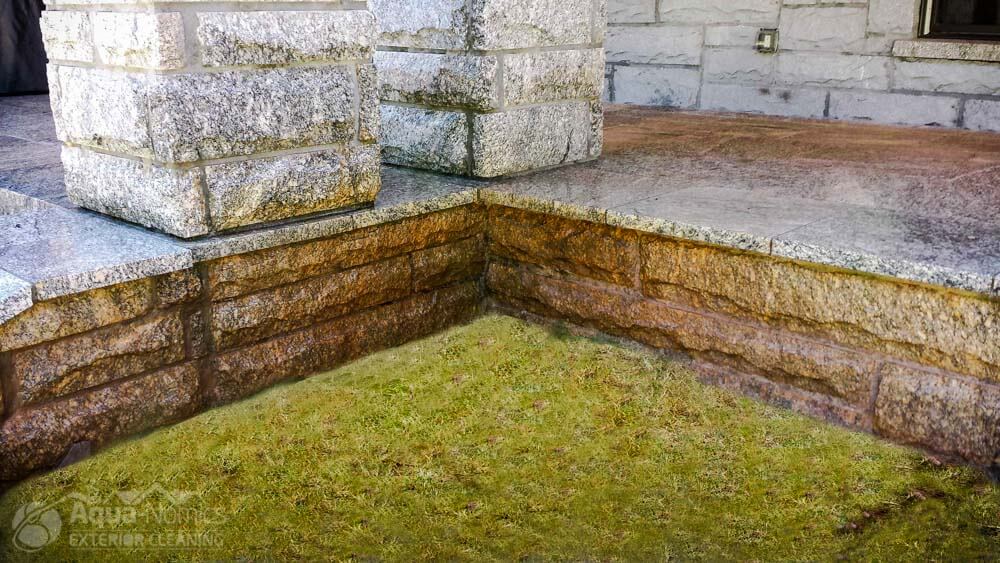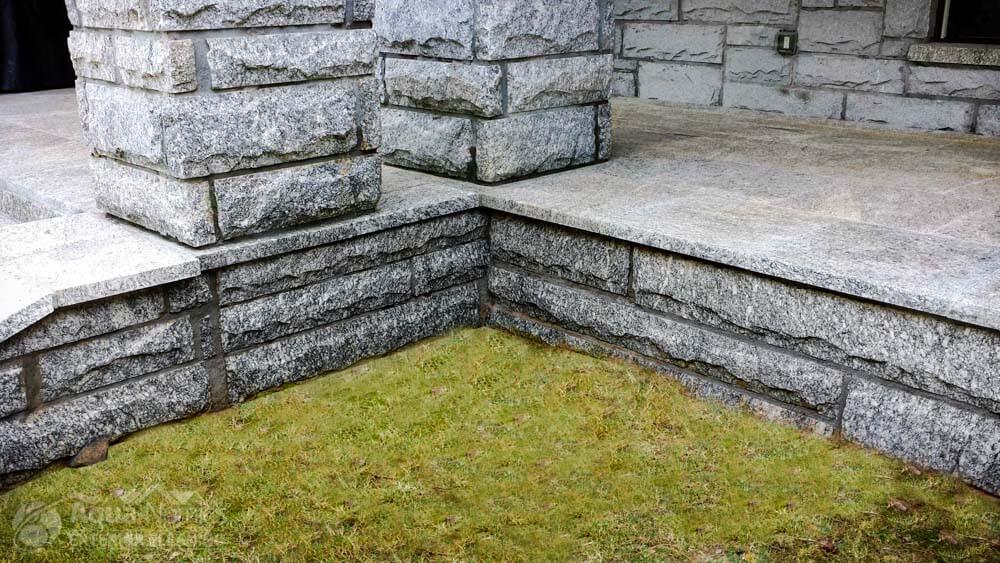 Deep cleaning is meant for decks or fences which have a lot of green or black (organic matter) on them. And it's required if you plan on staining or painting the wood.
Again, we never use high pressure; this can permanently scar or damage wood (as seen here, done by an inexperienced contractor).

We utilize a delicate 3-step process, as recommended by wood stain manufacturers:
1.  Apply a special, biodegradable wood detergent to lift away unsightly mold & mildew.
2. Use a medium-pressure wood tip (under 1700 PSI) to wash the top grain of the wood and rinse away the detergents. We never use high pressure, as this can permanently scar or damage wood.
3. Use pH neutralizer & wood brightener to ensure the wood is ideally prepared for re-staining (only on wood with old semi-transparent or no stain).
Our deep cleaning process restores the natural color of wood, and properly prepares wood for ideal stain adhesion, thus maximizing the stain's life expectancy*. While not required, we highly recommend staining after a deep cleaning.
* This cleaning is semi-aggressive, and may remove old stain, especially if it was peeling, failing, or "eaten through" by mold & mildew. On cedar fences, this process may remove much of the "greyness" caused from aging.
While we are happy to clean and prepare your deck or fence for you do-it- yourselfers, we offer full staining and minor repair services too.
In fact, we have stained over 300 decks and fences in North Georgia, including many high-end homes and communities, and have become a trusted expert in various wood types, stain & sealer products here in Atlanta, GA.
There are many different stains & sealers available, and we are happy to use whatever you like. But if you want our opinion, based on experience, we recommend these brands:
+ TWP
+ ReadySeal
+ Sherwin Williams
There is a lot to learn about wood staining and sealing – and yes, there is a slight difference between the two. But rather than write a book about it here, we'd be happy to chat with you to review options and recommendations. Also, this is a great resource for unbiased information, if you like to do your own research: www.deckstainhelp.com