CENTRIFUGAL SURFACE CLEANERS
TEMPERATURE CONTROLLED WATER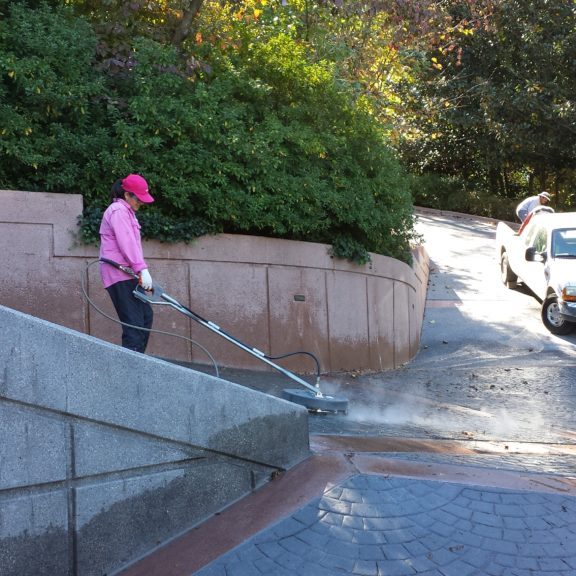 This isn't Rocket Science… it's Pressure Washing.
I mean, how much is there to it, really?
Well, as it turns out, actually, a lot.
Pressure washing the old-fashion way with a store-bought machine and wand just doesn't cut it here in North Atlanta. It may get the job done eventually, but not well. Lower-end machines don't have enough power or water volume to remove years of baked-in dirt, grime, mold & mildew. Plus, with a wand alone, the work is slow, exhausting, and often leaves uneven "striping" marks.
And please don't hire an inexperienced contractor. While you may save a little money, the results could be disastrous, especially if they aren't insured. You often get mediocre results. And at worst, they could cause major damage or even injury – a far more expensive proposition.
Here are some good examples of what not to do… don't let this happen to you!
Benefits of Smart Washing
Uniform & efficient cleaning
Damage-free, mess-free
Complete mold & mildew elimination (with Concrete Bright)
Longer lasting results (with Concrete Bright)
At Aqua-Nomics, we have the proper tools, knowledge, and experience to ensure your concrete, brick & stone is properly cleaned and maintained -- every time. Click or call for your free estimate.