Is Green, Grey & Grime Taking Over Your House? Yuck.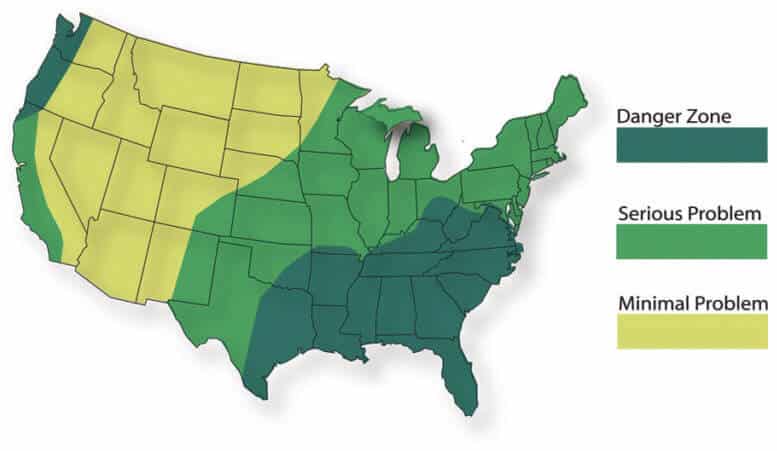 It's not just dirty. You're up against mold, mildew, and algae. With the warm and humid weather here in North Georgia, these microscopic organisms incubate more frequently and grow stronger.
Not only is this ugly, if left unattended, but this growth can also actually "eat away" at your paint and siding, causing a much more expensive repair down the road. Better to clean it now than repair it later.
Benefits of Smart Washing
Uniform & efficient cleaning
Damage-free, mess-free
Complete mold & mildew elimination (with Concrete Bright)
Longer lasting results (with Concrete Bright)
At Aqua-Nomics, we have the proper tools, knowledge, and experience to ensure your concrete, brick & stone is properly cleaned and maintained -- every time. Click or call for your free estimate.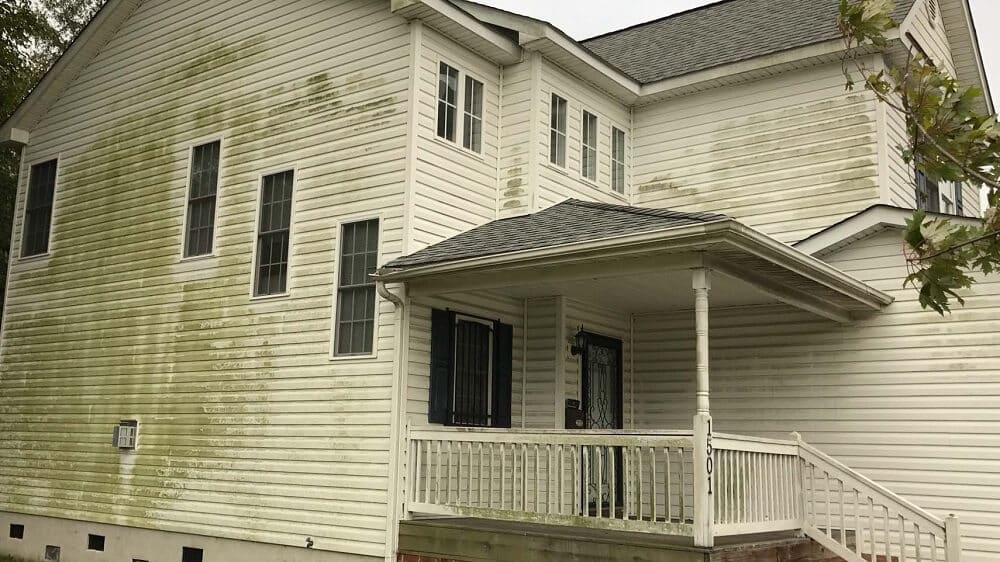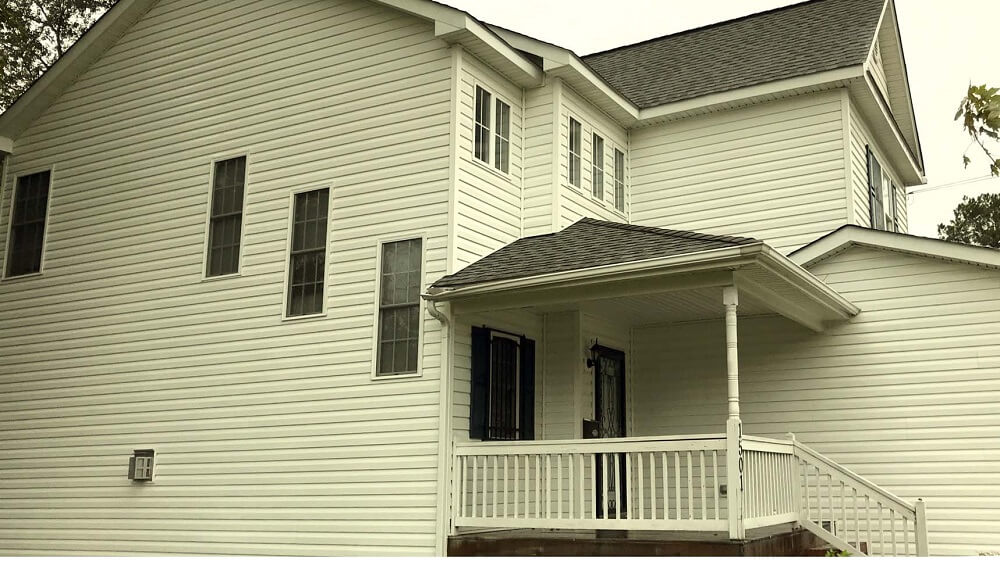 As this video shows, our unique Soft-wash system utilizes low-pressure and a special blend of biodegradable detergents to safely and effectively eliminate dirt, mold, mildew, pollen, and cobwebs from your home. We clean all the siding, trim, soffits, gutters, and windows. Soft- washing is specifically designed to clean your home's exterior, never damage it.
For House Soft-Washing, we do this on every job:
Walk around your house beforehand, noting any potential problem areas. You are welcome to walk with us, if at home.

Create an action plan and set clear expectations. For example, if something isn't "cleanable" or requires special attention, such as clay staining or gutter tiger striping, we note that and discuss options with you.

Provide you with towels, if desired, so you can place them around the inside of door thresholds, as a precautionary measure.

Cover and/or pre-rinse any plants and flowers, to ensure no defoliation.

Mix our cleaners on-site, to create the correct concentrations. based on your home's level of soiling. We use only the minimal detergents needed to do the job right.

Include touchless window cleaning, and leave windows with a spot-free shine.

Wind up any hoses we used.

Spray keyholes with anti-freeze lubricant, as a precaution.

Walk around afterward, to ensure you're completely satisfied!
Don't Pressure Wash it!
While pressure washing may seem like a good idea, it's not the right technique for a house. High-pressure water can damage siding and/or cause water to seep in the house. And while it may look cleaner, it doesn't truly get rid of all the bacteria & fungus causing mold & mildew!
By properly Soft-washing your home, you can extend the life of your siding and paint, and enjoy the beauty of your home's exterior for years to come.