Professional Tennis Court Cleaning
Most tennis courts here in North Georgia are made of asphalt with a painted acrylic coating on top.
Mold and mildew tend to build up especially in the corners and where trees overhang. To properly clean this surface, and not damage it, requires the right equipment, chemicals, and expertise.
That is where Aqua-Nomics Pressure Washing and Roof Cleaning comes in! Our HOA tennis court cleaning in Atlanta provides the safest way to clean and restore your tennis courts without causing damage while saving you thousands in resurfacing costs.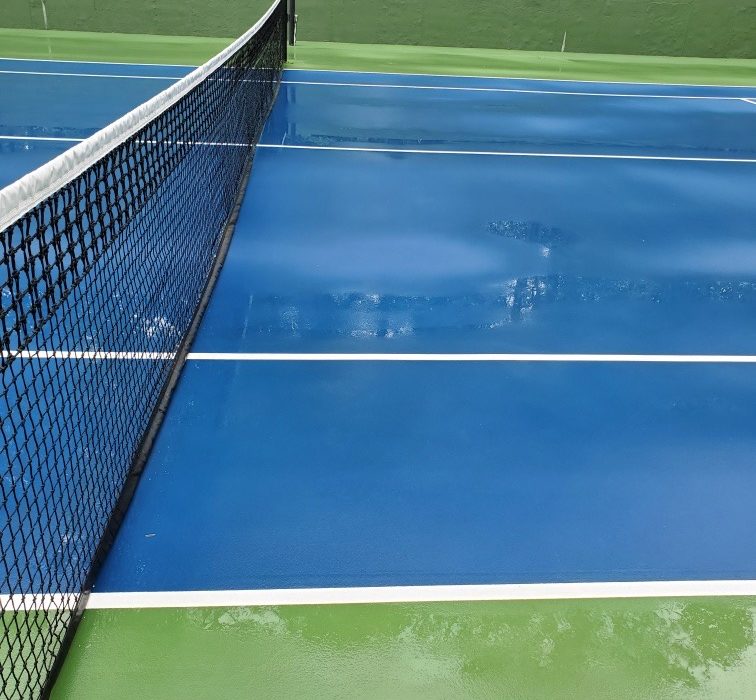 Tennis courts must be chemically treated, not just pressure washed. You should never pressure wash a tennis court with high-pressure wands, consumer-grade equipment, and inexperienced personnel. In the best case, this does not properly clean. In the worse case, it can severely damage the surface by leaving "wand scars" everywhere, especially if using the wrong nozzle or pressure.
Here's an example of what some well-intentioned, but ill-equipped volunteers did for their HOA:
By trying to save a few hundred dollars, it can cost your club or community $5,000 or more to re-surface.
Tennis Court Cleaning & Resurfacing in Atlanta, GA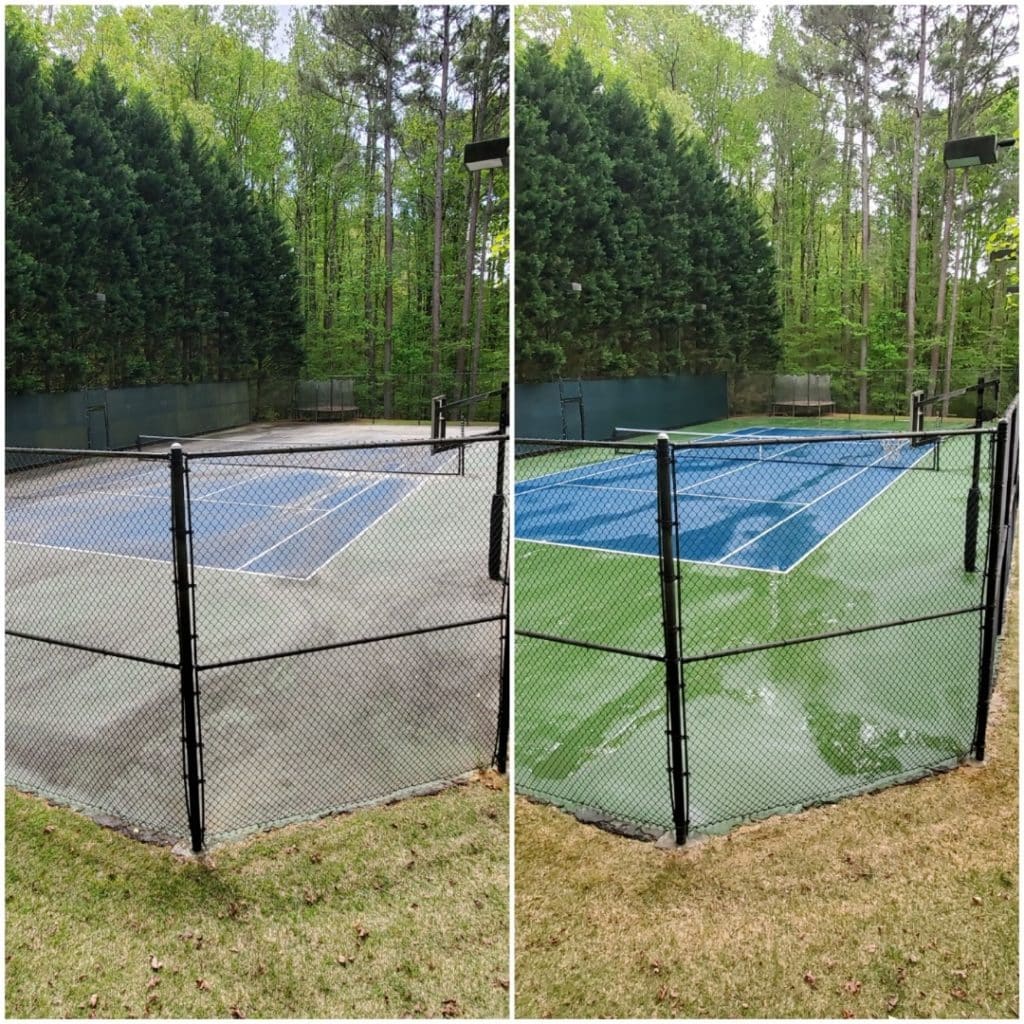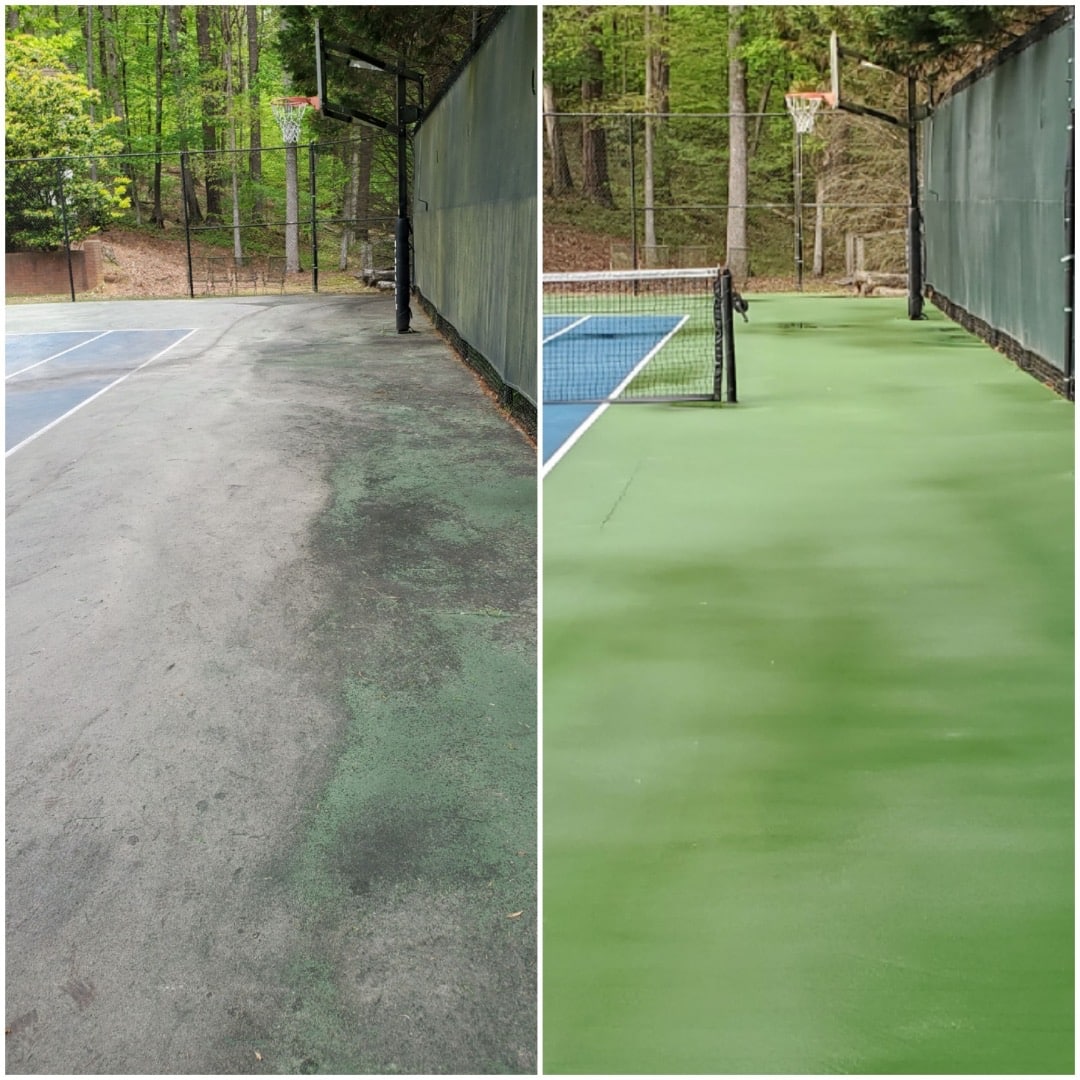 Tennis Court Cleaning Results